COMPREHESIVE CONSULTING
IN THE MORTGAGE INDUSTRY
Constantly challenging ourselves to deliver more to our clients
Progressive Lending Solutions has an abundant array of loan resources, through various underwriting systems with first class reputations.  Our priority is providing fast and efficient approvals utilizing the industry's most advanced origination software, all while maintaining a very safe and secure loan processing system and environment.
Each of our licensed local professionals are committed to providing you with continuous communication, fast approvals and excellent customer satisfaction from initial application  to final closing and beyond!
At Progressive Lending Solutions, we do not work for any one bank, instead we have access to numerous mortgage underwriting systems and programs allowing us to research the best solutions for our clients.
The typical financial institution or bank is restricted to offering only the programs within their portfolio – limiting your options.  We are much different.  We work with you and for you to locate the best possible loan that fits your needs and goals.  Our trained and licensed professionals provide FREE consultations to anyone looking to purchase or refinance real estate.
Progressive Lending Solutions is a leading full service mortgage corporation with an experienced, knowledgeable and dedicated staff who will work closely with you offering consultation and support in recommending loan solutions that meet your financial situation. Progressive Lending Solutions specializes in properties in all parts of MN and WI.
We learned a long time ago that there is so much more to the mortgage business than crunching numbers and calculating interest rates.  It's about helping people realize their dreams with homeownership goals.
HAVE QUESTIONS ABOUT MORTGAGES OR A REFINANCE?
WE ARE YOUR HOME PURCHASE CONNECTION
If you have a Realtor we will be in touch with them immediately.  If you do not have a Realtor we will help you select one in the area of your home search.  With the geographical and demographical preferences you have supplied, your Realtor will provide you with ample homes to view in that area.  Based on your specific requirements, the Realtor will set up showings for you to view homes. At any time that you feel comfortable with the asking price and the home itself, you are free to put in an offer.
WHAT PROGRESSIVE LENDING SOLUTIONS DOES
We will work closely with you, your realtor and the title company to ensure all aspects of the purchasing process are being completed. Early on, we will supply your Realtor with a pre-approval letter so that you can begin home shopping in the price range you are qualified for. You can be assured that communication is at the top of our priority list!  When an offer is accepted, WE GO TO WORK!  The loan process begins and your Loan Consultant will finish the final loan approval process.  Our goal is to make this simple and seamless, allowing you more time to focus on making the move for you and your family!
No matter your situation, Progressive Lending Solutions can Help you
HOME LOANS THAT ARE SPECIFIC TO YOUR NEEDS
Purchase a home
Cash out
Lower interest rate
Home improvements
Consolidate debt
Money for education
Good credit
Poor credit
FHA, VA, USDA loans
Fast approvals
First time home buyer
No cost to apply
Flexible underwriting
Prior bankruptcy
Prior foreclosure
SEE WHAT OUR CUSTOMERS HAVE TO SAY
We have gained their trust with our commitment to our clients
"I don't have any questions. I enjoyed working with you! I'm very happy we were able to refinance. You were very professional…
"I was very pleased with your work on Doug's home purchase. One of the most important aspects of working with a lender…
"It was a pleasure working with you on our refinancing, especially since I am very busy and probably not the easiest person…
"We appreciate all that you have done for us! The window always looked like it was painted shut, but i the end…
"Our experience with Progressive Lending and our LC was seamless. They were able to get us the lowest interest rate available and…
When the loan process begins your Progressive Lending Loan Consultant will be with you to finish the final loan approval process.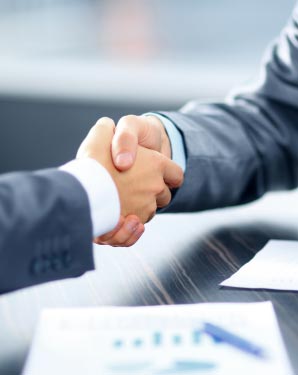 When an offer is accepted, we go to work. The loan process begins and we make your closing successful, simple, and seamless.
Progressive Lending Solutions takes pride in the ability to offer you the most complete selection of Home Financing options available today.
We work as a single united team, are market leading mortgage professionals and we give our clients the highest quality advice possible